Welcome to the Byte Blog where we share our thoughts on design, technology, and occasionally, cats.
by Michael Diedrick on May 27, 2014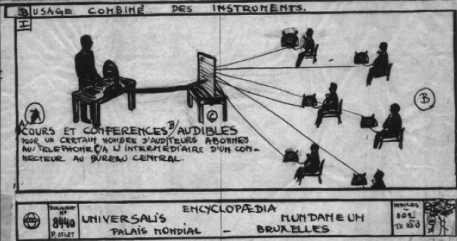 Long before the 1945 ideas of Vannevar Bush, known to be the seeds of the modern internet, there was a Belgian bibliographer and entrepreneur named Paul Otlet. In 1895, Otlet envisioned "Universal Libraries" as a way to give access from afar to a vast number of books.
A new piece in The Atlantic by Alex Wright, Secret History of Hypertext, describes how 40 years later Otlet refined the idea to "electric telescopes" which could deliver books, pictures, audio recordings and movies. In 1935, Otlet wrote "From a distance, everyone will be able to read text, enlarged and limited to the desired subject, projected on an individual screen. In this way, everyone from his armchair will be able to contemplate the whole of creation, in whole or in certain parts."
Read more