Welcome to the Byte Blog where we share our thoughts on design, technology, and occasionally, cats.
by Ivan Eisenberg on Aug 10, 2012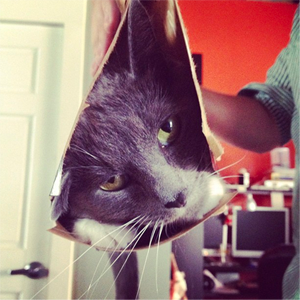 What a wonderful Friday! It is finally not 100 degrees outside, our projects are moving along swimmingly, office cat is being as cute as ever, and we are enjoying the musical stylings of Lonely Planet on the office stereo. Recently we have had a few very technical and slightly stressful projects, but the team stepped up and met the challenge head on. Now they are fully functional and firmly in the rear-view as we move forward. Looking ahead we have some really cutting-edge, fun projects coming out way. Things are great! Enjoy some more cute office cat pictures after the jump.
Read more