Welcome to the Byte Blog where we share our thoughts on design, technology, and occasionally, cats.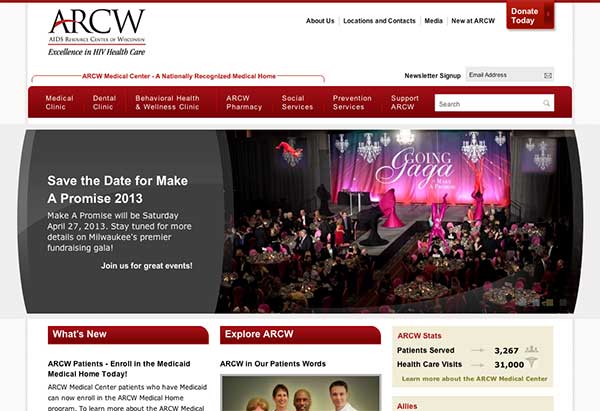 We're proud to present the new AIDS Resource Center of Wisconsin (ARCW) site. ARCW is a statewide AIDS service organization with nine offices throughout the state, and is among the largest and most comprehensive AIDS service agencies in the country.
Take a look! Thanks to Mike and Bill for shepherding all the content into the new site -- that was quite a large task!
---